Drug Traffickers, Cuba and FARC, Latam's Main Predators of Press Freedom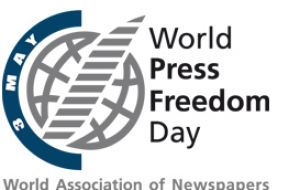 There are 40 names on this year's list of Predators of Press Freedom—40 politicians, government officials, religious leaders, militias and criminal organizations—that cannot stand the press, treat it as an enemy and directly attack journalists. They are powerful, dangerous, violent and above the law.
The list is compiled annually by Reporters Without Borders (RWB) and released on World Press Freedom Day, 3 May. It is an occasion for RWB to reaffirm the values it defends, the right to inform and the right to access information, without which democracy is impossible. Many characters in this year's list of predators were already on last year's list.
In Latin America, there is no change in the four major sources of threats and violence against journalists: drug traffickers, the Cuban dictatorship, FARC and the paramilitary groups. Africa has also seen few changes. But power relationships have been evolving in the Middle East and Asia.
Several predators have been dropped from the list, as in Somalia, where intelligence chief Mohamed Warsame Darwish, the instigator of heavy-handed raids, arbitrary arrests and, in some cases, deliberate shooting on the country's few remaining journalists, was dismissed in December 2008.
In Nigeria, the State Security Service has been reined in while the Nigeria Police Force, led by Ogbonna Onovo, has emerged as the leading source of abuses against the press. The poorly-training police are encouraged to use violence against journalists so that no one is there to witness their operations.
In Iraq, journalists who do their job face real dangers from the conflicts that keep erupting but the situation is slowly improving and the violence is affecting the general population more than journalists in particular. That is why Reporters Without Borders has withdrawn Islamist groups from the ranks of the predators.
But, a little to the south, in the Persian Gulf, Yemeni President Ali Abdulah Saleh has been added to the list. Yemen's authorities have become much more repressive in the past year, creating a special court for press offences, harassing newspapers and prosecuting a dozen journalists in an attempt to limit coverage of dirty wars being waged in the north and south of the country.
It was hard not to put the Philippines' private militias top of the list after the local governor's thugs massacred around 50 people, including 30 journalists, in Maguindanao province on 23 November 2009. The ensuing convoluted judicial proceedings betray a lack of political will to try those responsible, whose political support is too important for President Gloria Macapagal-Arroyo. Impunity is prevailing yet again.
Taliban leader Mullah Omar, whose influence extends to Pakistan as well as Afghanistan, has joined the list because the holy war he is waging is also directed at the press. In his war to control media coverage, around 40 attacks were directly targeted at journalists and news media in 2009.
Reporters Without Borders met Chechen President Ramzan Kadyrov, the list's other new entrant, in March 2009. No one should be fooled by his confident pretence of tolerance and a benign view of press freedom. Two outspoken critics of Russia's handling of the "Chechen issue," Anna Politkovskaya and Natalia Estemirova, were both gunned down—Politkovskaya in Moscow in October 2006 and Estemirova in Grozny in July 2009. Both these murders had Kadyrov's prints on them, as have many others that have taken place under the regime of terror he has imposed in Chechnya.
The three national leaders Kim Jong-il, Mahmoud Ahmadinejad and Muammar Gaddafi illustrate the new Reporters Without Borders campaign ad about the Predators of Press Freedom. The ad was conceived by the Saatchi & Saatchi agency and was designed by artists Stephen J Shanabrook and Veronika Georgieva.