EU Anticipates Further Regulation for Credit Rating Agencies
Wednesday, May 5th 2010 - 06:28 UTC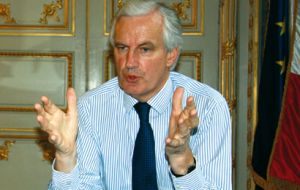 A European Commissioner has warned it may be necessary to further regulate the role of credit rating agencies. Michel Barnier, in charge of revamping financial services, told the European Parliament he had been surprised by the rapid deterioration of Greece's rating.
A new regime for agencies, demanding they explain how downgrade decisions are made, will begin in December and Mr. Barnier said this may be strengthened. He also said he was considering a new agency to rate governments' credit. "I think we need to go further to look at the impact of the ratings on the financial system or economic system as a whole," said Michel Barnier.
"The power of these agencies is quite considerable, not only for companies but also for states," he added. "That's why I asked for responsibility to be assumed in the work they are doing [...] If you look at Greece, for example, I was quite surprised by the quite rapid deterioration in rating."
Ratings agency Standard & Poor's (NYSE:MHP) downgraded Greek debt to "junk", leaving it effectively cut off from the financial markets. The three big agencies—Standard & Poor's, Moody's (NYSE:MCO) and Fitch—occupy a position of power at the heart of global finance.
Critics of the rating agencies point out that they are so powerful that their judgements become self-fulfilling prophecies. A downgrade can push fund managers into selling government bonds they hold, or refusing to buy newly issued bonds. That pushes down the price of the bonds and raises borrowing costs in future, which puts further strain on the government's finances and could—theoretically—lead to further downgrades.
In recent months, Greece has been fighting a desperate and unsuccessful battle to avoid this kind of vicious circle. This has irked many officials in Brussels and, as a commissioner, Mr. Barnier has the power to decide how rating agencies are allowed to do business.
Last year, the big three of Standard & Poor's, Fitch, and Moody's admitted that their assessment of securities backed by sub-prime mortgages had turned out to be incorrect. They had been accused of failing to spot the size and risk of the bad US housing debt that was resold around the world, causing multi-billion dollar losses.
BBC