Chinese Shares Plunge to 8 Month Low on Fears of Tight Credit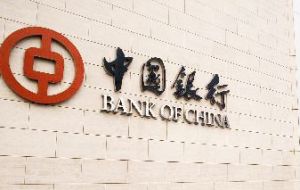 Chinese shares plunged to an eight-month low Thursday on persistent concerns over weak overseas markets and government measures to tighten credit and curb property speculation, dealers said.
The Shanghai Composite Index (SHA:000001), which covers both A and B shares closed down 4.11% or 117.45 points, at 2,739.70 on turnover of 113.2 billion Yuan (16.6 billion dollars). The key index is at its lowest level since September 2, 2009, when it ended at 2,714.97.
"The concerns about policy tightening, possible further fund-raising from banks and also weakness from the US and European markets all contribute to the sluggish sentiment," Shenyin Wanguo Securities analyst Qian Qimin told Dow Jones Newswires.
The People's Bank of China said on Sunday the amount of money banks must keep in reserve would be hiked by 50 basis points from May 10—the third increase since the beginning of the year.
In recent weeks, Chinese authorities have tightened restrictions nationwide on advance sales of new property developments, introduced new curbs on loans for third home purchases and raised minimum down payments for second homes.
Overseas markets have been hit on concerns that Greece's debt crisis could spread to other Eurozone nations, despite a multi-billion-euro bailout being agreed at the weekend. Banks and property developers led the fall in Shanghai.