US Private Sector adds Jobs in April and More People Re-Enter Labour Market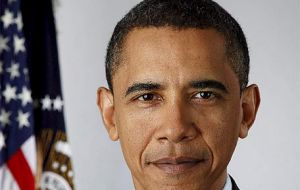 Companies in the United States added 290,000 jobs in April, mostly in the private sector, the United States Department of Labor said Friday, a strong sign that the job market has begun recovering from last year's damaging recession.
But the unemployment rate climbed to 9.9%, from 9.7% in the first three months of 2010, as hundreds of thousands of people that had given up looking for work re-entered the labour market.
The size of the labour force surged by 805,000 people as companies began hiring in manufacturing, health care, professional services and others. More than 60,000 people were also hired temporarily by the Census, a population count conducted by the government every 10 years.
The figures were better than most economists expected, while the United States Department of Labor also revised upwards its job gains for the past two months by 121,000.
The United States economy added 39,000 jobs in February, revised up from a 14,000 loss, and gained 230,000 jobs in March, revised from 162,000, the department said.