Chile's Piñera to Address Business Leaders Previous to Latam/EU Summit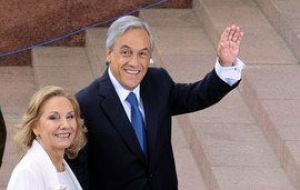 Chile's president Sebastian Piñera has a busy schedule planned for the upcoming Latin America, the Caribbean and the European Union Summit scheduled for Madrid early next week. Piñera will use the opportunity to explain exactly what he wants to do with his four years of presidency.
Sebastián Piñera is the only Latin American leader who has planned a meeting prior to the EU–LAC Summit with Spanish President José Luis Rodríguez Zapatero, as well as with President of the European Council, Belgian Prime Minister Herman van Rompuy. They will discuss the state of the Free Trade Agreement between Chile and Europe, which Piñera has previously complained has not been fully used by his country.
After these meetings—which are expected to take place next Monday—Piñera will speak in front of more than 300 politicians, former heads of state, and businessmen in a conference organized by the New Economic Forum—one of the most influential independent economic and political groups in Spain. Piñera will be the only presenter at the conference.
After the lunchtime conference, Piñera will then head to the Latin America, the Caribbean and the European Union Summit, where he hopes to have Chile approved as the host of the next LAC–EU, set to take place in 2012.
The Madrid summit was in the news last week after several South American heads of state said they would refuse to attend if Honduran President Porfirio Lobo was invited, a show of support for Manuel Zelaya who was ousted as the country's president last year. Lobo opted out of the general meeting, but will be attending the EU–Central American meeting scheduled one day later.
Alia Alhafny – Santiago Times