Mexicans and Argentines Among the Happiest People, said Index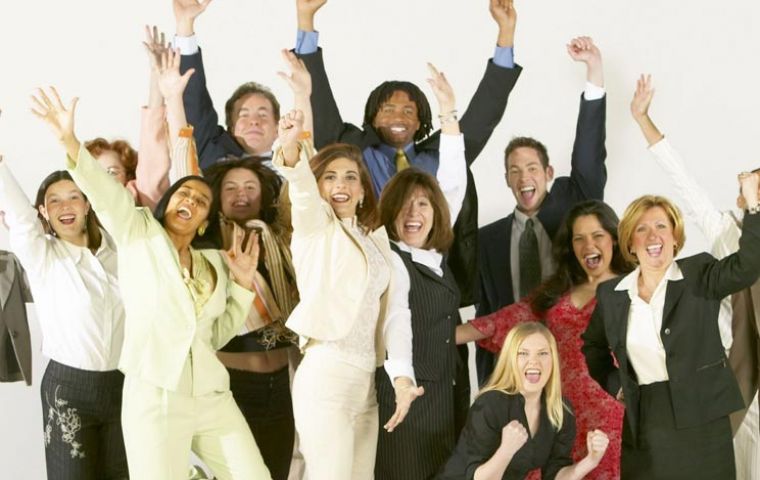 Mexicans and Argentines are among the happiest people, according to a Happiness Barometer Index tested in 16 countries which also confirmed that face-to-face time spent with friends and family makes people happier than socializing online.
Coca Cola (NYSE:KO), the world largest manufacturer of soft drinks, released the findings of the study which tried to determine what means happiness in different countries and what factors are common to all nationalities. "In spite of the lightning growth of online social networks such as Facebook and MySpace, human contact wins without much effort when happiness is involved", points out the report.
The Happiness Barometer study was conducted across 16 countries, with 500 to 1,000 people surveyed per country. The countries in the survey were France, Italy, Spain, Britain, Belgium, Bulgaria, Romania, Turkey, Russia, South Africa, China, Philippines, Argentina, Brazil, Mexico and the United States. The rating of the happiest is as follows: Mexico, Philippines, Argentina, South Africa, Romania and United States.
But the report also showed that families and partners were the main source of happiness for nearly 80% of respondents, followed by friends or 15% of respondents. The results also showed that 40% of those surveyed find catching up with their friends and family after work to be the happiest time of their day and 20% said they were happiest when eating with their families, while 14% said they preferred to see television and a mere 5% that they were happiest when connecting with loved ones online.
"Despite our celebrity-driven-culture, fame is not likely in itself to be a primary source of happiness. Instead, real happiness depends on our connecting with people, especially through love and kindness," the study said.
Although having sufficient money to live a decent life is important, income is almost irrelevant to be happy, said happiness sociologist Richard Stevens. "Without personal relations, love, family or friends, most people are not happy and no sum of money can fill that void", said Stevens who helped interpret the results.
The study also shows that one out of three respondents (38%) said that they feel happy when going out at night with friends and one in five (22%) likes to give and/or receive a warm hug and embrace.