UK rejects Argentine decision regarding Falklands' shipping
Thursday, May 20th 2010 - 13:59 UTC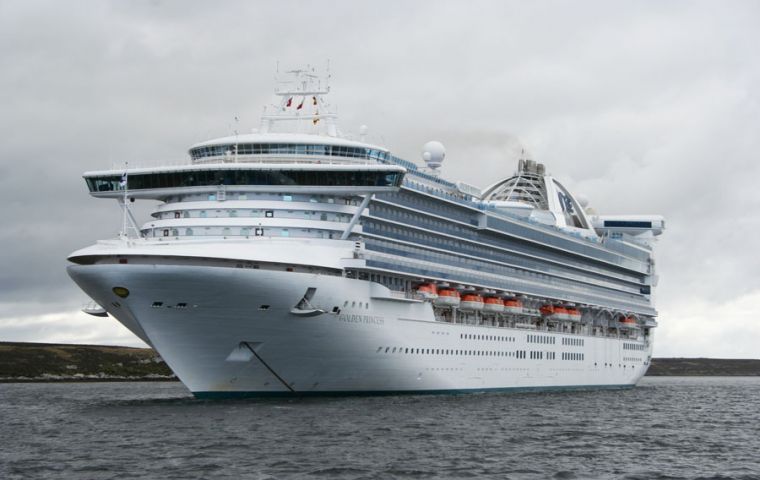 The United Kingdom presented Wednesday a note verbale firmly rejecting the Argentine government's recent decisions which imposes the request of official authorization for shipping to and from Argentina, the Falkland Islands, South Georgia and South Sandwich Islands.

According to the text of the note presented to Argentina's Chargé D'affairs in London, UK considers that Argentine Presidential Decree 256/2010 and Disposition 14/2010 "are not complaint with International Law including the UN Convention on the Law of the Sea".

Furthermore the UK in the note not only reaffirms sovereignty over the Falklands and South Atlantic islands, but has "no doubt that the surrounding maritime areas of the Falkland Islands, and South Georgia and the South Sandwich Islands are not Argentine jurisdictional waters".

Earlier this year to protest the current round of oil exploration in Falklands' waters, the Argentine government decreed that all vessels sailing to and from Argentina, the Falklands, South Georgia and South Sandwich islands must request a previous authorization from the Argentine government. The implementation of the decree was left to the Argentine Coast Guard.

In the note London reminds the Argentine government that under International Law and the UN Convention of the Law of the Sea, "ships of all States enjoy the right of innocent passage through territorial waters and freedom of navigation in the waters beyond the territorial sea".

With respect to the Straits of Magellan the UK note recalls that "the rights of international shipping to navigate these waters expeditiously and without obstacle are affirmed in the 1984 Treaty of Peace and Friendship between Chile and Argentina with respect to the Straits of Magellan".

Article 10 of the Treaty of Magellan further provides "The Argentine Republic undertakes to maintain, at any time and in whatever circumstances, the right of ships of all flags to navigate expeditiously and without obstacles through its jurisdictional waters to and from the Strait of Magellan".

In diplomatic jargon a note verbale is described as a communication prepared in the third person and unsigned: less formal than a note but more formal than an aide-mémoire.