Hillary Clinton to attend OAS assembly in Lima and visit Ecuador and Colombia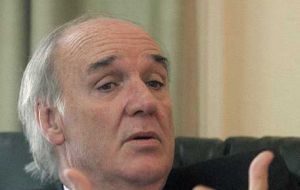 United States Secretary of State Hillary Clinton will travel to Peru, Ecuador, Colombia and Barbados from June 6-10 to participate in the General Assembly of the Organization of American States (OAS) and consult with our regional partners on issues of shared interest.
On June 6-8 in Peru, Secretary Clinton will participate in the General Assembly of the Organization of American States General Assembly, the Western Hemisphere's premier multilateral organization.
The Secretary will travel to Ecuador on June 8 and then on to Colombia and she will meet with government leaders in both countries. In Barbados on June 9, the Secretary will meet with leaders of Caribbean nations to discuss issues of mutual interest.
Colombia is the US closest ally in the region, with generous military hardware Colombia has regained the initiative in the war against Marxist guerrillas and the drugs cartels that support them.
Ecuador currently holds the chair of Unasur, Union of South American Nations, an organization that brings together all South American countries.
"Mrs. Clinton visits ensures the support of Washington to OAS as an instrument of dialogue between the different countries and also represents support for the security and peace agenda presented by Peru", said Jose García Belaúnde, Peruvian Foreign Affairs minister in Lima.
The main issues of the OAS assembly will be the strengthening of democracy, and security and peace in the region. Peruvian president Alan García has been a strong promoter of slashing military spending in the region.
So far 26 Foreign Affairs ministers and head of delegation have confirmed attendance to the Lima OAS assembly, according to Peruvian sources.