Argentina planning to develop nuclear powered vessels for the Navy
Friday, June 4th 2010 - 01:26 UTC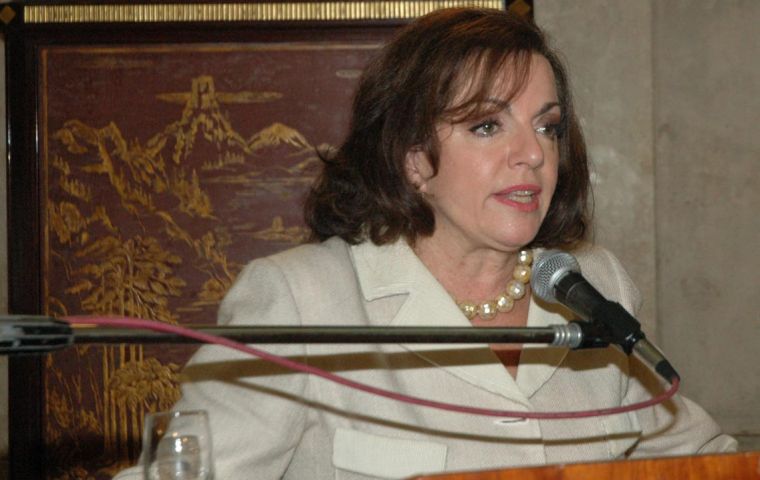 Argentina is seriously considering incorporating nuclear powered vessels to the Navy and constructing topsides for naval ships and oil rigs. However this will have to be developed with Argentine technology, said Defence minister Nilda Garré.
"We want to recover those scientific, technological and industrial capacities Argentina once had; Argentina can't be left out of the development of technology and the technological edge we had in the region", said Ms. Garré during a meeting with the local press.
All these projects and drafts are currently being addressed by the Scientific and Technical Defence Research Institute, Citidef and the Argentine Naval Industrial Complex, CINAR working from the Tandanor shipyards, "managed by government, but self sustainable which means they are in no way subsidized", added Ms Garré.
The minister also went through the agenda of current projects which come under the umbrella of the Defence ministry: the Gradicom PCX missile which was recently successfully tested; the refurbishing of the TAM tanks (Medium Argentine Tanks) originally with French technology and developing nuclear powered vessels for the Navy.
Making a review of her last four years Ms Garré said the "path back to rationality" has been paved by a clear political leadership of the forces under strict civilian control and a planning phase based not on "conflict hypothesis" but rather in capacities and deployment, with the emphasis in research and developing technologies.
"When we first arrived (four years ago) we came across an anachronic and very backward scenario but on the path to rationality and political leadership of Defence I think that towards the end of the year we will have designed the medium and long term military instrument", said Ms Garré.
Finally the Defence secretary said these policies have been defined working with a Joint Chiefs of Staff with all forces included, which means improved planning, better use of human resources both in number and qualifications, "all closely geared in support of the scientific and technological development recovery of the armed forces logistics", which was dismantled (by military internal politics) and also exposed to the negative effects of some national policies.
Ms Garré made the statements accompanied by her ministerial cabinet and the Joint Chiefs of Staff.