In seven years Asia became Chile's main trade partner: absorbs 48% of exports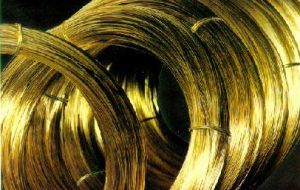 Between January and May of 2010, Chile shipped approximately 12.7 billion US dollars in commodities to Asia; in this five-month span, 83% of Asia-bound exports were sent to China, Japan, and South Korea.
Chile's interest in Asian markets has grown significantly in the past seven years, as the country now sends 47.8% of its exports to Asia, compared with 31.7% sent there in the same five-month period in 2003.
Chilean export officials also report that in the first five months of 2010, Chile's exports to China tripled and now represent 24.4% of Chile's total exports. This is a more than 16-point increase since the same five-month period in 2003, when China consumed just 8.3% of Chile's exports. This trend is fuelled by China's ongoing demand for Chile's raw materials to promote its labour-intensive industry.
"A large part of the increase in Chile's exports to Asia is a result of Asia's copper consumption," said Erik Haindl, a senior member of the economics department at Universidad San Sebastián.
"In 2009, Asia's copper consumption grew by 40%".
Rising international copper prices have favoured the Chilean economy as of late. Between January and May of 2010, copper prices averaged US$3.3 per pound, compared with US$ 1.74 per pound between January and May of 2009.
China, a leading producer of wind turbines and solar panels, has great interest in this highly conductive metal, and analysts predict increased dependence on Chile's top-ranked copper mining capacity and reserves in the decades to come.
Unlike the United States and Europe, China has enjoyed steady economic growth in the past decade, despite the sub-prime crisis of 2008. The US and Europe's shares of Chile's total exports waned from 39% and 26.5% in 2003 to 29.6% and 19% in 2010, respectively.
Economists speculate that the recent appreciation of Chinese currency, the Yuan, which gives a boost to China's national purchasing power, will lead to an increase in Chile's exports.
According to Hugo Baierlein, foreign commerce manager of SOFOFA, a lobbying group dedicated to increasing Chilean manufacturing, the free trade agreement that Chile and China signed in October 2005 doubled Chile's exports to China to 10 billion US dollars in 2007, with strong gains in Chile's food exports.
By Callan Hetterich – Santiago Times