Tiger Woods, world's highest earning athlete, says Sports Illustrated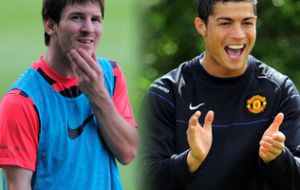 Professional golfer Tiger Woods in spite of have been away from the links several months since his extramarital affairs were exposed last year, is still the world's highest earning athlete, according to 2010 rankings released on Wednesday.
Woods claimed the top spot on a US. list of 50 athletes for the seventh consecutive year, although his total earnings fell 10% to 90.5 million US dollars, according to Sports Illustrated SI.com. His total is also down 40% from 127.9 million in 2008.
Overall, the average earnings for the entire US list rose 11% to a record 26.2 million, and were up 1.7% to 30 million for 20 international stars, according to SI.com.
Swiss born tennis star Roger Federer, at 61.8 million USD, bumped soccer player David Beckham from the top spot he had held the last two years on the international list, SI.com said.
Woods' earnings for the 2010 list are comprised of 20.5 million in earnings and 70 million in endorsements from such sponsors as Nike Inc and Electronic Arts Inc, SI.com said. Woods' endorsement earnings fell 22 million from last year's list.
Rival golfer Phil Mickelson came in second on the 2010 US list at 61.7 million, and the top 10 included four players from the National Basketball Association, led by LeBron James at No. 4 (45.8 million), SI.com said.
The top 10 also included boxer Floyd Mayweather Jr (No. 3 at 60.3 million), two Major League Baseball stars, including Alex Rodriguez at No. 5 (37 million), and Indianapolis Colts quarterback Peyton Manning of the National Football League (No. 9 at 30.8 million), SI.com said.
On the international list, Federer jumped from No. 9 last year as his earnings doubled, while Beckham slipped to No. 3 at 40.5 million USD behind FIFA world soccer player of the year Lionel Messi at 44 million USD, according to SI.com.
Rounding out the international top five were soccer player Cristiano Ronaldo (40 million) and boxer Manny Pacquiao (38 million), SI.com said.
Basketball player Allen Iverson, No. 8 on last year's US list, dropped entirely out of the top 50, SI.com said. Tennis player Maria Sharapova was the only female athlete to make either list, ranking No. 20 on the international list at 19.9 million USD.
The full lists are available at http://www.si.com/fortunate50.