Chile ahead in the region as recipient of direct foreign investment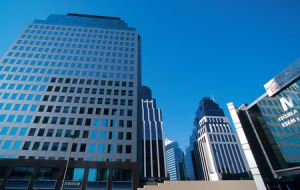 A report issued by the United Nations Conference on Trade and Development (UNCTAD) puts Chile ahead of Brazil in terms of direct foreign investment so far this year. Brazil had been the regional leader since 2007.
Last year, Brazil received 25.9 billion US dollars in direct foreign investments, followed by Chile, with 12.7 billion USD, and Mexico, 12.5 billion USD.
Dow Jones reported last week that in the first quarter of 2010, Chile showed a 50% increase in foreign investments from the previous year, for a total of 5.7 billion.
In 2009, foreign investment comprised 5% of the total GDP. According to the report, overall foreign investment in Latin America and the Caribbean is expected to grow between 40 and 50% in 2010, surpassing 100 billion USD.
Chile is not only a leader in receiving foreign investment, but also making investments of its own. Wilson Peres, an official on the United Nations Economic Commission for Latin America, said: "It's clear that for the size of its economy, Chile is the country that sends the most investments in relation to its GDP".
By Adrienne Lee – Santiago Times