China overtakes Japan as world's second largest economy, says Beijing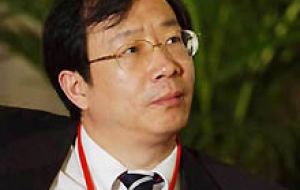 China has overtaken Japan to become the world's second-largest economy behind the United States, the country's chief currency regulator and vice-governor of the People's Bank of China (PBOC) said this week.
The economy expanded 11.1% in the first half of 2010, compared with a year earlier, and is likely to log growth of more than 9% for the whole year, according to Yi Gang, head of the State Administration of Foreign Exchange (SAFE).
"China, in fact, is now the world's second-largest economy," he was quoted as saying in an interview with China Reform magazine. China overtook the UK and France economies in 2005 and Germany in 2007.
Yi said that China's growth rate, which has averaged more than 9.5% a year over the past 30 years, was bound to slow over time. However, if China could chalk up growth this decade of 7-8% annually, that would still be a strong performance.
The issue was whether fast growth can be sustained, Yi said. If China expands by 5-6% a year in the 2020s, it will have maintained rapid growth for 50 years, he added.
"As the economic base gets larger and larger, the growth rate should gradually slow down - this is the first point," Yi said.
Secondly, environmental constraints are already at a point of unprecedented strain, he said. Another issue is resource constraints, including energy imports. In accordance with the laws of the growth of human economies, China's future economic growth will definitely gradually slow down, Yi said.
"The issue for China's economy is the quality of growth, which is why we now have to carry out structural adjustment and transform our development model. The true meaning of this is raising the quality and efficiency of growth," the SAFE chief said.