Vegetables and meat prices push Uruguay's inflation in July above 1%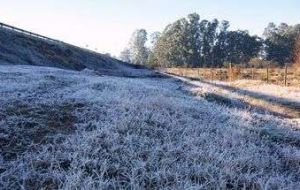 Uruguay's consumer inflation increased 1.09% in July accumulating 4.21% so far this year and 6.29% in the last twelve months, which is in the target range of the Central bank.
According to the National Statistics Institute, food and beverage were the items with the strongest surge, 2.09% followed by Leisure, 1.65% while Clothing and Footwear compensated having dropped 1.67% during July.
The performance of Food and Beverage is based on the winter price-increase of fresh vegetables and legumes, 11.89%. Also because of an exceptional cold spell and the lack of cattle ready for slaughtering, meat prices jumped 6.22%.
Furthermore the increase in the value of the US dollars, 3.12% also influenced consumer goods prices.
A parallel statistics from the Uruguayan School of Economics which polls low income households shows that consumer prices during July increased 1.22%. This basically means that a basket of goods and services for a family of four needs a monthly income of 25.962 Uruguayan pesos equivalent to 1.250 US dollars.
During the first seven months of 2010, the consumer prices index increased 3.48% and 6.58% in the last twelve months.
The items with the strongest surge include Food and Beverage, 2.07%; Furniture, home appliances and other accessories, 2.52% and Leisure, 4.18%.