Businessman is next Chilean ambassador in London
Thursday, August 12th 2010 - 04:49 UTC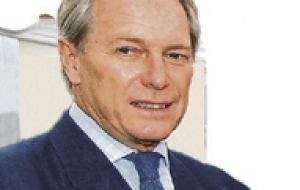 Businessman Tomas Müller has been nominated as the new Chilean ambassador in London. He will be replacing Rafael Moreno. The announcement was made this week by Chilean Foreign Affairs minister Alfredo Moreno and visiting Foreign office minister Jeremy Browne.
Müller with no previous diplomatic experience is an engineer graduated at Chile's Universidad Católica with further studies at MIT, in Boston. Linked to financial activities, the nominated ambassador begun working for Citibank in Venezuela and later was instructed to reopen the bank's offices in Chile. After several years as Citibank Chile CEO, in 1985 he founded with a partner the Inversiones Inmobiliarias Trust (IM Trust) and helped to make a success of the enterprise.
Müller sold his share in 2005 and the following year started Altis which was involved in several major operations in the Chilean market involving foreign investors. Together with his former partner at IM Trust they have a 21% stake in the Grupo Plaza investment fund.
Foreign Office minister Browne said that Mülller already has the nomination agreement from London and underlined the close longstanding relation of Chile with the UK. "There's a natural alliance between both countries and an agenda seeking mutual benefits through partnerships in several economic areas".
Browne who arrived in Chile after representing the UK in Colombian president Juan Manuel Santos taking office ceremony last Saturday said that the new British government recognizes the growing global role of the region in world affairs. "Latinamerica is growing in importance both economically and politically".
Chilean minister Moreno pointed out to the excellent relations between the two countries adding that Chile "wants to boost even closer links. We want to make the most of commercial relations both in the fields of investment and trade".
Moreno and Browne also confirmed that next October, President Sebastián Piñera's tour of several European countries begins with the official visit to next Britain October 18.