Uruguay: More tourists make Montevideo the main attraction in the first half of 2010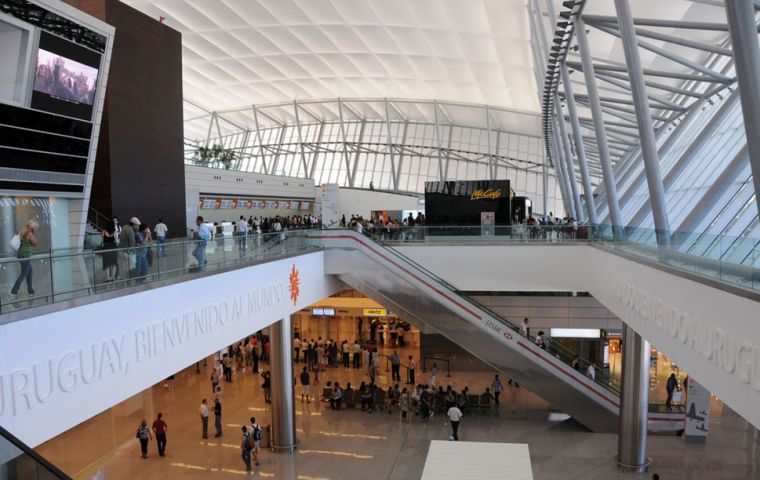 The number of tourists visiting Uruguay during the first half of the year over the same period in 2009, increased 5.5% totalling 1.266.898, while revenue jumped 18.7% in US dollars (878.6 million USD), according to the latest numbers released by the Ministry of Tourism.
In the first half of last year the average expenditure of a tourist in Uruguay was estimated in 79 US dollars but in 2010 it increased to 93 USD. Lodging and Food are the main expenditures (500 million USD) with most tourists staying at hotels and apart-hotels.
Contrary to other years, Uruguay's capital Montevideo was the main attraction in the first half of 2010 with 329.938 tourists, displacing Punta del Este.
However Argentines remain as the most numerous and faithful tourists for Uruguay: 651.397 in the first half of 2010. But they are the most cautious at the moment of spending: 92.4 US dollars per day, while Paraguayans of which only 18.417 visited Uruguay, spend on average per day 131 USD.
The number of US visitors dropped the most year-on-year, down 7.2% while Brazilians with their strong currency Real increased 24.8%.
Uruguay's tourism data also shows that in the first half of this year 460.861 Uruguayans travelled abroad spending 66.2 million USD in tickets and travel and 200 million USD in other expenses, which works out at an average 61.5 USD.
Argentina was the main attraction for Uruguayans (332.554), having spent an estimated 120 million USD. But the balance clearly favours Uruguay since Argentines spent 500 million USD in Montevideo and other resorts.
Brazil was the second destination for Uruguayans, (52.743). Visits to Paraguay and Chile soared 228% and 102% in the first half of this year. Finally 14.228 Uruguayans travelled to Europe in the period.
According to the Ministry of Tourism Uruguay will be present next September at the coming TravelMart Latin America, TMLA, in Lima, Peru; in Mexico at the International Tourism Fair of the Americas and in Tokyo's World Tourism Congress and Travel Fair.
In October the date is in Rio Do Janeiro at the ABAV Tourism Fair and in Buenos Aires for the Latin American International Tourism Fair (FIT). The following month Uruguay will be participating of the International Tourism Fair of Paraguay and the Chilean Tourism Fair as well as the World Travel Market in London.