Chilean Patagonia controversial dam project faces serious PR challenge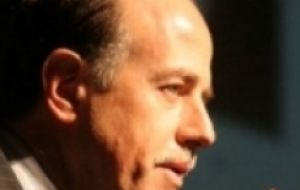 Daniel Fernandez, the new top executive for the controversial 3.2 billion US dollars HidroAysen dam project proposed for Chilean Patagonia, confirmed Sunday that the effort to convince Chileans about the project's importance has not gone well and that the company is consulting five PR firms to help improve their marketing effort.
The HidroAysen dam project, owned by Spanish energy giant Endesa and aided by Chilean collaborator Colbun, has drawn intense opposition from local, national and international opponents. They argue that while the centralized, outmoded dam technology will make lots of money for the companies and will consolidate their monopolistic control of Chile's central energy grid, it make little sense for Chile to destroy one of the world's few remaining pristine ecologies when the country is so rich in renewable energy alternatives. Thus far, it appears that the dam opponents have been winning the debate.
"A lot of things have been done well regarding the dam project, the technical design and engineering," confessed Fernandez in an interview appearing in the Sunday El Mercurio.
"But I think there has been an imbalance in basic points about our work plan. And this is confusing investors. Also, some important things have never really been well defined. Like where the transmission line will go, our relationship with Xstrata, and just how we plan to keep energy costs low for the southern Patagonia region."
"We are also going to make a very important communicational effort, with a national campaign that lets people see how important this energy project is for the country."
"The communications effort we made before was incomplete," he added. "It didn't get off to a good start, things were not followed up and much was left hanging in the air. We are now working with five different publicity agencies which, before making their proposals, went to the grassroots level to understand how the project is seen there."
The HidroAysen CEO made no mention regarding what the company will pay for these marketing services, but added, "We have decided that we are not going to continue hiding the project. Instead, we are going to participate in every forum possible in order to talk sincerely, and not talk about things that don't really exist."
"Before (in our communications strategy) we allowed too much space in the public debate, so that myths were created: for example the myth that we are going to flood Patagonia. Nor were we able to counteract in a timely way all the deceitful propaganda that has been put out by the opponents to HidroAysen. Like, for instance, mock-up photos showing our transmission lines crossing through the Torres del Paine Park, a park that is 200 kilometres south of where our dams are. We didn't react strongly enough, and so people were left with ideas about our project that are totally erroneous."
"We are not going to let any opportunity go by where we can talk about the project or inform people about it, so that people will know why it is so important: that this is a strategically important project for our country because it means a 20 to 30% increase in the energy produced here in Chile. And that's a lot of energy!"
On October 29 HidroAysen will give its (twice delayed) response to the more than 1,000 observations and objections that were made to its first environmental impact statement.
By Steve Anderson – Santiago Times