Timerman names two Argentine scientists for the River Uruguay monitoring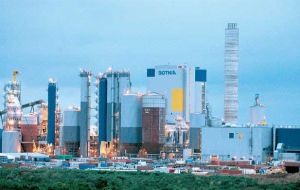 Argentine Foreign Affairs Minister Héctor Timerman confirmed the names of those who had been appointed as the two Argentine scientists taking part in the upcoming River Uruguay and pulp mill UPM/Botnia joint monitoring agreed with neighbouring Uruguayan authorities.
Timerman ratified that Juan Carlos Colombo and Guillermo Esteban Lyons are "the chosen ones." The first was among the Argentine delegates travelling to the International Court of Justice's round of hearings and the latter is an Environment Secretary official.
After comings and goings, Timerman rejected the proposal the Gualeguaychú Assembly had filed, and decided to discard the names the activists had suggested and, instead, make a move of his own. As a consequence, he chose two Argentine scientists that are to be the ones "entering Botnia and leading the joint monitoring process." Engineers Colombo and Lyons are to be part of the four-member Scientific Committee, for two Uruguayan scientists are to be appointed as well.
The Committee is to start working on Monday, and will lead a delegation to perform the so-talked-about monitoring, in which pollution will be the core of debate. The scientific team will determine whether Botnia had been polluting the area or not.
Through a press release, the Argentine Foreign Affairs Ministry stated: "The Scientific Committee aims at monitoring the Uruguay River and every industrial, agricultural, and urban settlement in the area."