Uruguay celebrated 25 years as Consultative member of the Antarctic Treaty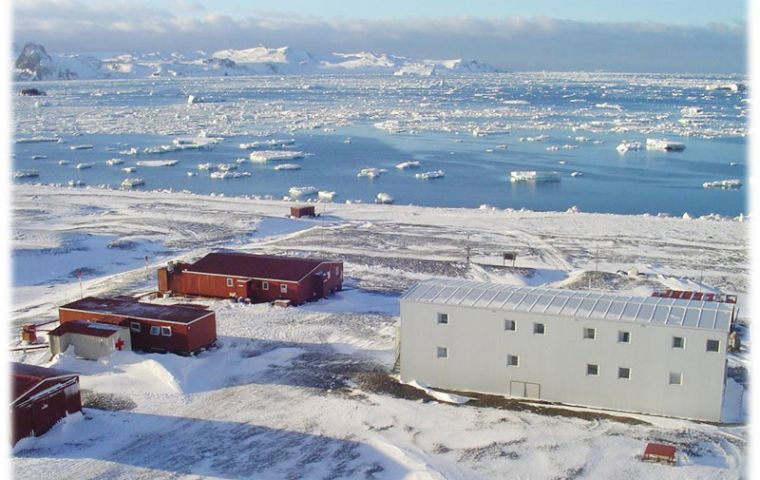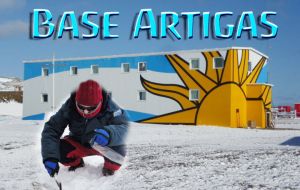 Uruguay celebrated on Thursday the 25 years since being accepted as Consultative member of the Antarctic Treaty. The event coincided this year with the XXXIIIth Antarctic Treaty Consultative meeting which for the first time was hosted by Uruguay last May.
R/Admiral Leonardo Alonso, head of Uruguay's Antarctic Institute paid tribute during the ceremony to all those, government and private sector, whose efforts along the 25 years have enabled to consolidate Uruguay as a full member in the Antarctic Treaty System.
"Antarctica is a national strategic objective and we must honour all those, who pioneered the idea and later the many that worked to achieve and maintain such an objective", said R/Admiral Alonso.
Uruguay was accepted as member at the XIII Antarctic Treaty Consultative meeting held in Brussels, 7 October 1985. Since then Uruguay is one of 28 countries in the world that manage, with voice and vote, the area below 60 degrees South that includes the Antarctic continent, pointed out Alonso.
Belonging to the Antarctic family means among other responsibilities having a scientific research base, started in 1984, (Base Artigas) together with a program of scientific activities undertaken by Uruguayan scientists.
Alonso thanked the Ministry of Defence for having helped finance the participation of Uruguayan researchers in the recently held Scientific Committee on Antarctic Research conference in Buenos Aires where Uruguay presented eleven papers related to Antarctic investigation.
For this coming 2010/11 campaign Uruguay is planning to increase research with more days in the base and more days in mobile marine rigs. Uruguay is also redesigning the environmental monitoring program of its bases and transport used to supply and operate in Antarctic waters.
Defence minister Luis Rosadilla praised the "visionaries who anticipated and had the dream of making Uruguay present in Antarctica, and achieved it virtually on their own". He announced that he would be talking with education authorities to have Antarctica included in the schools' curricula and promised the Institute "all the support and funds possible, particularly for scientific research".
At the ceremony the Uruguayan Post Office announced the issuing of a stamp dedicated to the 25th anniversary of the country's consultative membership. An exhibition on the 25 years of Uruguayan effort in Antarctica was also officially opened.