(Retired) torturers of former guerrilla Dilma Rousseff face investigation
Friday, November 5th 2010 - 03:07 UTC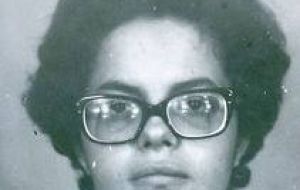 Sao Paulo's Federal Prosecution has opened a process to determine the alleged responsibility of four retired military personnel accused of involvement in six killings and torturing 20 people among which president-elect Dilma Rousseff.

In a brief release the prosecution office gave the name of the four military and a captain from the Sao Paulo military police, who allegedly participated of the Bandeirante Operaion under orders from the Second Army between 1969 and 1970, at the peak of the military dictatorship (1964/1985) repression against the political opposition to the regime.

Apparently the accused, as part of the Bandeirante Operation are responsible for the murder of six people among which dissident Virgilio Gomes da Silva who was considered the leader of the armed group that kidnapped during two days the United States ambassador in Brazil, Charles Burke Elbrick in September 1969.

Among the torture victims mentioned in the process figures Dilma Rousseff who at the time was arrested for over two years in connection with the armed groups resisting the military dictatorship`.

President-elect Rousseff has admitted having belonged to different clandestine organizations such as the National Liberation Command, (Colina), Palmares Armed Revolutionary Vanguard (VAR-Palmares) and the Workers Policies (Polop). However she points out that she was never involved in any armed action.

The Prosecution office revealed that Bandeirantes Operation helped the Brazilian military to test the effective unification under an only command all repression tasks and torture of dissidents, which until that moment had been split among different Army and Military Police organizations.

The operation considered successful gave birth to the Domestic Defence Centres special information operation units, which centralized all repression operations beginning 1970 until the return of democracy in 1985.

If the military are finally proven guilty they could loose their pensions and would have to pay compensations and contribute to the fund that helps finance the dictatorship victims' next of kin.