Contrary to expectations China's October trade surplus soars to 27.2 billion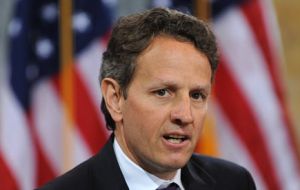 As world leaders prepare to debate international trade imbalances this week, China announced Wednesday that its trade surplus surged last month to a staggering 27.2 billion US dollars, a 61% increase over the 16.9 billion surplus in September.
Imports rose 25.3% to 108.8 billion, while exports rose 22.9% to 136 billion for the month. After China's surplus narrowed slightly the month before, the surge in October could heighten international trade tensions as the G-20 nations prepare to meet this week in Korea.
The United States has accused China of keeping its currency, the Yuan, undervalued by buying up large reserves of foreign currencies. A cheaper Yuan gives an advantage to Chinese exporters by allowing them to undercut foreign competitors.
In September, the US Congress passed a bill that would allow for tariffs on Chinese goods. Since then, Treasury Secretary Timothy Geithner has been urging G-20 nations to take strong action against currency manipulation, and change economic policies in countries running large trade surpluses to reduce dependence on exports.
At a meeting of finance ministers of the G-20 group of nations in Gyeongju, South Korea, last month, the ministers pledged not to engage in currency wars, but stopped short of an outright ban on currency manipulation.
In the G-20 finance ministers' closing statement they said they would "move towards more market determined exchange rate systems that reflect underlying economic fundamentals and refrain from competitive devaluation of currencies."
The ministers added that the G-20 member nations would "continue to resist all forms of protectionist measures and seek to make significant progress to further reduce barriers to trade."