As Argentine farming recovers machinery sales soar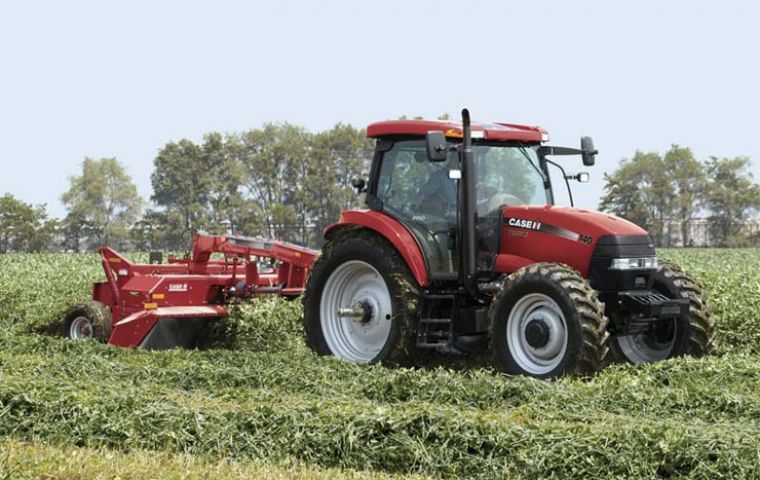 Sales of farm machinery in Argentina soared 73% totalling 7.074 units, in the third quarter compared to the same period a year ago and 33.6% over the previous quarter according to the latest release from the Statistics and Census Office, Indec.
Argentine manufacture tractors and harvesters represented 32.3% and 26.7% of the market, while Argentine seeders captured 95% of sales, which means that locally manufactured machinery took a 68.7% share of farm equipment sales.
Furthermore overall farm machinery third quarter sales were 41.9% higher the same period a year ago, points out Indec. In money terms this was approximately 250 million US dollars compared to the 178 million USD of the third quarter in 2009 when Argentina was beginning to climb out from the international slowdown that also had an impact in farming activities.
This was supplemented in Argentina by one of the worst droughts in decades that hit some of the best farmland production areas depressing yields.
Total sales of Argentine manufactured farm machinery in the period totalled the equivalent of 142 million US dollars (up 33.8% over the 2009 third quarter) and 109 million US dollars for imported equipment, up 53%.