Food costs pressure Brazilian consumer prices and interest rate expectations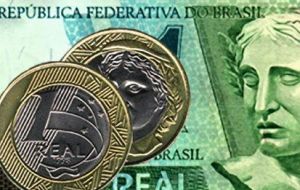 Brazilian economists raised their forecast for inflation this year for the tenth consecutive week, as food costs pressure consumer prices further beyond the government's target.
Consumer prices will rise 5.58% this year and 5.15% in 2011, up from forecasts of 5.48% and 5.05%, respectively, according to the median latest forecast in a central bank survey of about 100 economists published Monday. The bank targets inflation of 4.5% plus or minus two percentage points.
Economists in the survey said the bank will raise the Selic basic interest rate to 12% by the end of next year, after leaving borrowing costs unchanged in their Dec. 7-8 meeting. Brazil may increase the benchmark interest rate to more than 12% next year, according to the five forecasters with the highest record of accuracy in the survey.
Latin America's largest economy is forecast to expand this year at the fastest pace in more than two decades, as record low unemployment and record credit expansion fuel domestic demand. Policy makers held the benchmark rate at 10.75% at their last two meetings after raising it 200 basis points this year from a record low 8.75%.
Traders believe the central bank will have to resume rate increases early next year to contain inflation. Yields on interest rate future contracts due April 2011, the most traded on the Sao Paulo stock exchange Monday rose two basis points or 0.02 percentage points to 10.82%, while the Real rose 0.2% to 1.7125 per dollar from a previous close of 1.7156.
Brazilian consumer prices rose more than forecast in October, pushing inflation to an eight-month high and adding pressure on the central bank to resume interest-rate increases. The IPCA consumer price index was up 0.75% in October, its fastest increase since February taking the annual inflation rate to 5.20%.
Brazil's industrial production contracted 0.2% in September, the fifth monthly decline since April, the national statistics agency said Nov. 4. Output rose 6.3% from a year ago, the slowest annual pace this year and below analysts' median forecast for a 7.1% increase.
Job creation slowed less than expected in October, suggesting that Brazil's economy is heating up again after slowing in the third quarter. Brazil's expansion slowed by two-thirds in the third quarter, signaling the economy is heading toward a less inflationary environment, the central bank said last week.