UK main supermarkets agree to origin labels for meats and dairy products
Thursday, November 25th 2010 - 04:19 UTC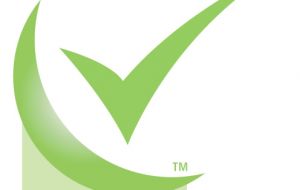 UK's main supermarkets have signed up to a new voluntary code of conduct on food labelling to provide consumers with clearer information on the origin of their food. The new principles apply to meat and processed meat products as well as dairy products.
Currently retailers do not have to put country of origin labels on any meat products apart from beef. But if they do, then the meat must have been born and reared in that country.
In other words, if a supermarket says it is selling a British steak and kidney pie, or a British pork meal, then the meat will have to have come from an animal born and bred in the UK. One exception is poultry since chicks have only to be reared in the UK in order to be labelled as British.
The new guidance has been developed by the British Retail Consortium.
So far Asda, the Co-operative Group (now incorporating Somerfield), Marks and Spencer, Morrisons, Sainsbury's, Tesco and Waitrose have signed up to the code.
"This guidance formalises an approach to country of origin labelling which Britain's large retailers have already agreed," said Andrew Opie, British Retail Consortium Food Director.
"In fact, many grocers already go well beyond the high minimum standards set out in the document. Supermarkets are making it easy for those shoppers who want to buy British to do so. Other food service providers need to up their game."
There has been a lot of controversy in recent years about consumers being misled over the real origin of some foods, in particular the issue of foreign meat being labelled as British in processed meats or ready-meals.
Now though, the big supermarkets are promising customers that in future, they will not stick a British label, or a UK flag or indeed any other British imagery on these products unless the meat originates from the UK.
"We support the principles on country of origin labelling as we know our customers want to make informed choices," said Morrison's director of corporate affairs, Richard Taylor.
"We've also made good progress in doing the same on our processed meat products, ready-meals and dairy."
The government has given its support. Whilst in opposition, the Conservatives said they intended to introduce legislation to make changes on food labelling. Some will see this is as an attempt by the supermarkets to wriggle out of any regulation.
The Observer's food critic and journalist Jay Rayner said that while the code was encouraging, it should be mandatory for food companies to provide clear information on key ingredients.
"It is true that the supermarkets have been moving towards this, but what it's really about is a lack of appetite in the government to introduce statutory regulation - it was the same under Labour too.
"Our massive and highly-developed supermarket sector has a completely free run at the retail food market. But let's be clear, this is voluntary and there's nothing stopping other retailers or producers from carrying on doing what they are allowed to do."
It is hoped that the hospitality industry, food manufacturers and commercial caterers will also sign up to the voluntary code. The idea being that wherever consumers go, they will know that if they buy British meat then it really is British. (BBC).-