Uruguay's ratification gives Unasur legal status (nine out of twelve)
Thursday, December 2nd 2010 - 03:43 UTC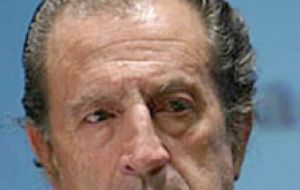 Uruguay became this week the ninth country to ratify the Unasur (Union of South American Nations) foundation charter thus giving full legal effectiveness to the twelve-nation group.
On Tuesday the Uruguayan Senate with the votes from the ruling coalition and part of the opposition sealed ample political support (20 to 6) as was requested by President Jose Mujica.
Last week the government could have mustered just enough votes to have the Unasur founding charter and constitution passed but gave time to the opposition hoping for a broader support, as happened.
Nevertheless there was a strong debate with those opposing the initiative arguing that Unasur is a Brazilian diplomacy "hegemonic" instrument which not only could end "competing" with the Organization of American States but would seriously undercut Mexican influence in other regional blocks in Central America and the Caribbean.
Opposition Senator Sergio Abreu who finally voted aye said it was a "critical support" given the "irreversible" fact of Uruguay's incorporation to Unasur.
"It's better to be in than left out", he said.
However another opposition Senator who did not support the initiative, Luis Alberto Lacalle argued Uruguay could not join an "organization that does not exist", since it had not been ratified by all twelve member countries.
"It's a joke; it's like the Macondo novel from (Nobel Prize) Gabriel García Marquez".
Lacalle also blasted the fact that a legally non-existent Unasur had already officially named a Secretary General (the late Nestor Kirchner) and was preparing to vote for another.
How can we be considered a serious country in Europe, the US, Japan, Asia when we have a whole bureaucracy on the move, and approve documents and declarations of something which does not exist? insisted Lacalle.
Senator Alberto Couriel defended the creation and existence of Unasur recalling it had successfully intervened in several regional conflicts, for example Venezuela, Colombia and Ecuador.
"There's no way of denying the fact that Unasur exists" said Couriel.
He also recalled that in the recent Guyana summit "democratic guarantee" clauses had been approved and added to the original charter as had been requested by members from the opposition.
Uruguay's Senate approval adding the ninth vote in twelve, gives Unasur funding charter legal status. The other eight are Argentina, Bolivia, Chile, Ecuador, Venezuela, Peru, Surinam and Guyana. The three missing are Brazil, Colombia and Paraguay.
Argentina's Foreign Ministry in a special release expressed "satisfaction" over the news, calling it a "transcendental moment" for the Unasur.
However it was not all praise for Unasur in spite of the Uruguayan vote ratifying the constitution treaty. Former Ecuadorian president Rodrigo Borja and Unasur's first secretary general (for one month) complained that the organization remains with the same original structure.
"In Latinamerica we have an abundance of fora which act as stages for presidents, but what we need is an institution not dedicated to 'thick rhetoric on integration' but that makes things, that gets things done".
Borja said Unasur is missing executive conditions "to make things, not for speeches", but admitted it does not have the structure for that purpose.
The former president said the organization should include the Andean Community and Mercosur "so as to jump from a sub-regional dimension to a regional integration dimension saving on outlays and bureaucracy".
Unasur original constitution charter was drafted and agreed by country members on May 2008.