IMF prepares for crisis scenario: plans to double lending capacity to 450 billion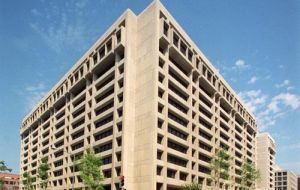 IMF expects to double its lending capacity to 450 billion US dollars over the next few months, giving it additional firepower to deal with the sovereign-debt crisis engulfing Europe, according to IMF officials and documents.
Whether that will be sufficient depends on how deeply the problem spreads. The IMF currently has 202 billion in basic resources and an additional 41 billion it can tap in times of acute international financial distress, for a total of 243 billion, according to IMF financial documents. But that is less than the amount that the Euro zone is now counting on the IMF to provide for troubled European countries.
Under a European rescue plan announced in May after the bailout of Greece, the IMF would make available 325 billion. Ireland is the first country to receive a loan under the rescue fund, and its 30 billion IMF loan will leave the fund with 295 billion in commitments—less than the IMF has on hand.
IMF officials regularly point out, however, that the IMF didn't formally commit to the full 325 billion. Rather, the IMF approves the loans on a case-by-case basis, and doesn't need to set aside any money until individual rescue loans are approved. So the fund believes that even now it has plenty of room to maneuver.
The Group of 20 industrialized and developing nations, which has relied on the IMF to provide crucial financing, committed in April 2009 to add to the institution's lending chest. Since then, about 20 countries have lent the IMF a total of 248 billion, which the IMF, in turn, can lend to financially troubled countries. Without that money, the IMF would now be operating in the red, according to IMF documents.