Chilean farmers predict agriculture upturn for 2011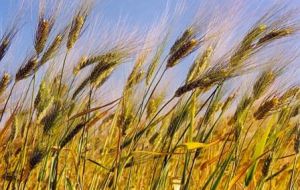 The National Agriculture Society (SNA) this week predicted 2 to 4% growth in 2011 for Chile's agriculture-based industries, compared to this current year's dismal 1.9% growth.
The SNA attributed poor growth figures this year to reduced wheat and corn crops, and to continuing problems with the fresh fruit export sector – especially table grapes, apples and avocados - due largely to the continued low value of the U.S. dollar.
Those three fruit exports account for about 60% of Chile's total fresh fruit exports to foreign markets. Chile's livestock industry is also hurting from the low valued U.S. dollar, though not as badly as the fresh fruit sector.
The SNA predicted a 3 to 5% growth rate for livestock-related industries.
Vineyard production – wine exports – are expected to grow 8 to 10% in 2011, but this high rate is largely due to the poor growth shown in 2010.
The forestry sector is expected to grow 6 to 8%, driven by considerably better prices for cellulose on international markets.
By Steve Anderson – Santiago Times