Argentina's current account balance down to 900 million USD in third quarter
Tuesday, December 21st 2010 - 05:14 UTC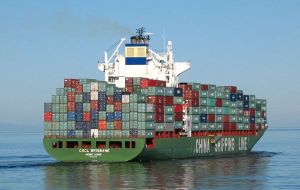 Argentina's current account balance--the broadest measure of a country's transactions with the rest of the world—posted a 900 million US dollars surplus in the third quarter, but was down slightly from expectations and the performance from a quarter earlier.
The 900 million USD was down from 3.2 billion in the second quarter and 3.7 billion a year earlier. Analysts had expected the government to report a current account surplus of 1 billion.
Meanwhile, Argentina's trade surplus during the quarter totaled 3.75 billion, bringing the trade surplus during the first nine months of the year to 12.39 billion, down from 14.45 billion a year earlier, according to the country's statistics office, Indec.
Both imports and exports have rebounded sharply so far this year after dropping off steeply in 2009.
According to Indec, during the first ten months of the year, imports totaled 45.5 billion, up 44% on the year, while exports totaled 57 billion, up 24% on the year.
The export growth is due largely to strong demand from top trade partner Brazil, particularly for vehicles and vehicle parts. Argentina is also reaping a windfall from a record soybean crop last season in addition to high global prices for the oilseed, Argentina's largest single export product. Argentina is the world's third-largest soybean exporter and leads global soy-oil and soy-meal exports.
Imports have also surged amid soaring economic growth. The government expects GDP to expand by 9% this year. Strong domestic demand has outstripped local production capacity, fueling both sharp price gains and increased imports.
The country's financial account surplus came in at 252 million USD during the third quarter, up from 10 million during the second quarter and a deficit of 1.7 billion a year earlier. Argentina's Central Bank reserves rose 1.3 billion during the quarter, bringing total reserves to 51.1 billion.