Beatles first Latin American museum opens next January 3 in Buenos Aires
Tuesday, December 28th 2010 - 08:13 UTC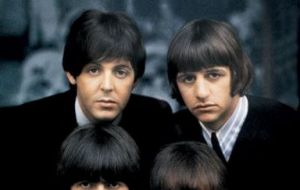 Latin America's first museum dedicated to The Beatles opens in the Argentine capital Buenos Aires on January 3 and will display the "treasures" of the greatest collector of objects paraphernalia from the Liverpool quartet.
"It is the only museum on the Beatles with a catalogue belonging to the private collector. It's really unique in the world, only second to "The Beatles Story in Liverpool" said Argentine collector Rodolfo Vazquez.
Vazquez joined in 2001 the Guinness Book of Records for his collection of objects from the "Fantastic Four" which total some 8,500 items, from photos and records, clothing, checks signed by members of the legendary band and even a box of condoms with the image of John Lennon and Yoko Ono.
Many of these objects will be exhibited in the museum, hosted at the cultural complex The Plaza, in downtown Buenos Aires, where one of the main halls will be named after John Lennon.
The Plaza complex has for years operated the Cavern Club of Buenos Aires, a pub which recreates the atmosphere of the mythical "The Cavern", from Liverpool, where the Beatles launched their universally successful career.