Chilean society rapidly changing: Almost half of households now have one child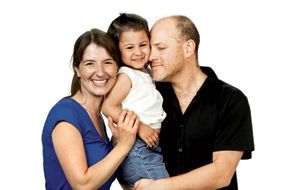 Chileans are increasingly choosing to have just one child, a tendency that reflects changes in Chilean society and the fall in the fertility rate, local media reported recently.
Family life in Chile is not the same as it once was. Just a few decades ago, it was common for families to have four or five children. Now, the family photo looks a lot sparser, with 45% of Chilean households having just one child, a 5% increase from 2005. This is according to date published by the National Institute of Statistics (INE).
There are multiple reasons underlying this phenomenon but what is apparent is that the traditional model of family life in Chile has changed. With divorce legalized only five years ago, there are now as many marriages as there are divorces. Women are also gaining ground in the workplace therefore reducing the amount of time dedicated to raising a family and, more aware of the responsibilities and the economic cost that come with having children, are choosing a smaller family.
These changes are reflected in the fall in fertility rate. Between 1950 and 2000 the number of children per woman of child-bearing age fell from five to two, and is now one of the lowest in Latin America. Edmundo Campusano, sociologist and academic at the University Mayor in Santiago said "While having children is a great pleasure, it also implies a significant emotional and economic commitment."
While it is often assumed that children without siblings can be spoilt and over-protected, Campusano argues that this is no longer the case.
"Today the family is not the only place where the child develops, now there are many spaces of socialization so we could say that they are children of society," he said.
Toni Falbo, teacher at the Department of Sociology at the University of Texas and one of the leading researchers on families in the United States, commented that, in general, many parents feel guilty about having one child and sometimes only have a second child to give their first child a sibling.
However, Falbo analyzed more than 100 studies and concluded that only children were very similar to their peers with siblings, and even did better in indicators such as academic success due to greater interaction with their parents.
By Sarah Fisher – Santiago Times