Antarctica Cruise Canceled After 'Signs of Wear' Are Discovered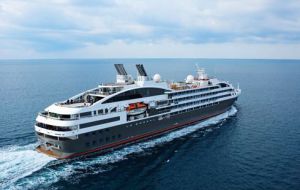 There's more trouble in Antarctica, but this time, the notoriously rough Drake Passage isn't to blame. Citing mechanical problems, small-ship adventure operator Abercrombie & Kent has canceled a 15-night Antarctic cruise on the 264-passenger Le Boreal that was slated to depart from Ushuaia on Tuesday.
USA Today's Johanna Jainchill reports that, during routine maintenance and safety testing during Le Boreal's last cruise, technicians found signs of wear and suggested some parts be replaced and additional tests run. The relatively new luxury yacht launched in May and is on charter to A&K from French cruise line Compagnie du Ponant. Jainchill's report adds that the ship was fully booked.
A&K is offering clients on the canceled sailing a full refund or credit with a 10 percent discount for a future Antarctic cruise, as well as reimbursement for their airfare and airfare cancellation penalties. A&K spokeswoman Pamela Lassers told Cruise Critic today that some impacted passengers who were already in South America have been accommodated on other A&K expeditions in the region.
"Compagnie du Ponant made the decision to replace the parts in Ushuaia prior to any problems arising while in the remote Antarctic region," said Ponant in a statement. We've been unable to reach a company spokesperson, so we're awaiting additional word on the parts or testing. Ponant's statement added: "If the ship had been sailing in any other part of the world, the parts would have been readily available, and the work could easily have been done during its cruise."
According to Ponant, the next scheduled cruise, a January 19 sailing from Ushuaia, will embark as planned.
By Cruise Critics