Lack of rainfall in Argentina is pushing up prices for corn and soybeans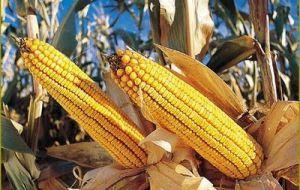 Corn and soybeans advanced for a second day as dry weather stressed crops in Argentina, raising concerns the global deficit may be larger than estimated.
Argentina will continue to have a rainfall deficit in the seven days from Monday. Telvent DTN Inc. said in a forecast. The lack of rainfall, combined with above-normal temperatures, will stress pollinating corn and developing soybeans, the forecaster said.
"The market is still processing the news of a persisting lack of rain in Argentina" said Castern Fritsch, an analyst at Commerzbank in Frankfurt. "No improvement of the situation is in sight either for next week."
The corn harvest in Argentina will decline to 20.4 million metric tons this year from 22.5 million tons, after drought hurt the crop, the Buenos Aires Cereals Exchange advanced on January 6. The price of corn is up 45% in the past year.
The U.S. Department of Agriculture forecast last month that global demand for corn will outstrip production by 17.2 million tons this year. The forecast assumed that Argentina's corn production will rise to 25 million tons.
The soybean harvest in Argentina, the world's largest after the U.S. and Brazil, is forecast to drop 13% to about 48 million tons in the current crop year because of a lack of rainfall, Argentina's soybean group Acsoja said earlier this week.