UNASUR Statement in Support of Haiti One Year after the January 12, 2010 Earthquake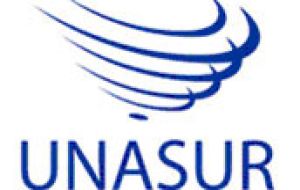 The Member States of the Union of South American Nations (UNASUR) wish to express their continued support to the Government and people of Haiti in the extremely difficult circumstances that have prevailed since the devastation caused by the fateful earthquake that struck the country on January 12, 2010.One year later, we join with the people of Haiti and the world over in remembering the victims of that tragedy.
UNASUR, recognizing that the already enormous challenges resulting from the earthquake were further compounded by Hurricane Tomas, the cholera outbreak and the recent political tensions, calls on the international community to heighten its collective efforts to ensure that the aid pledged for the reconstruction effort is used for its intended purpose, which is to assist in the infrastructural and social rebuilding of Haiti for the benefit of the Haitian people who have shown great resilience in the face of these tragic circumstances.
The Member States of UNASUR also pledge to continue their own efforts in assisting with the reconstruction of Haiti for the benefit of the present and future generations of that country in accordance with the decision of Quito "UNASUR Solidarity with Haiti" of February 9, 2010.