Explosion at Venezuelan Arms Depot Kills One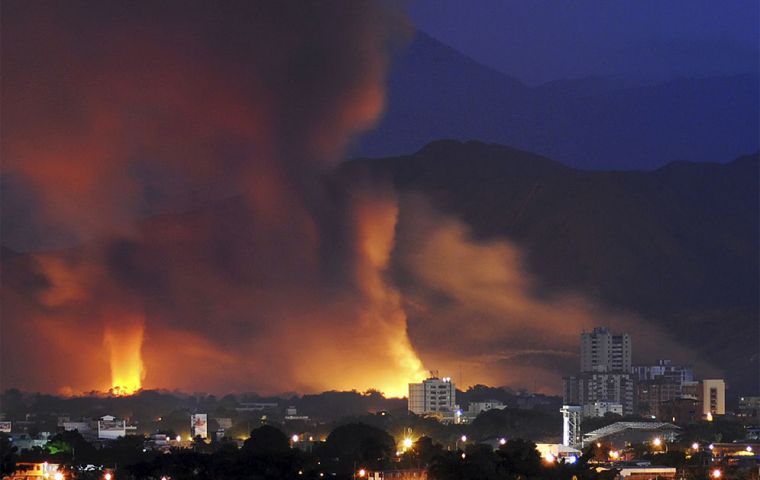 At least one person was killed and three others injured in northern Venezuela on Sunday when a series of powerful explosions shook an arms depot, officials said.
The arsenal is located in the city of Maracay, in Aragua state. All residents living within five kilometres of the munitions dump, about 10,000 people, were evacuated, state governor Rafael Isea said.
Because the first large blast triggered a chain of explosions, it was several hours before emergency equipment and personnel could reach the site and bring the situation under control.
"Now comes the investigation stage. We cannot conclude anything yet, but all scenarios and theories will be evaluated," Venezuelan Vice President Elias Jaua told state television VTV.
Isea verified the fatality. "Sadly, a woman was exposed to the blast and died," he said.
The governor initially said some 40 people were injured by shrapnel or bullets, officials later said only three people had been admitted to nearby hospitals.
The explosion at state military arms firm CAVIM occurred in the middle of the night, and the resulting blaze was visible for several miles. Residents were not allowed to return to their homes until the authorities had completed a search for grenades and other arms and explosives that may have been propelled into the surrounding neighbourhoods.