Egypt triggers debate in the US on an internet "switch off" bill
Wednesday, February 2nd 2011 - 14:24 UTC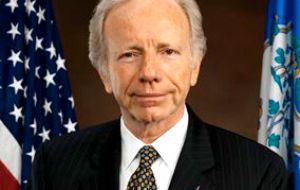 While Egypt's government attempted to crackdown on street protests by shutting down internet and mobile phone services, United States is preparing to reintroduce a bill that could be used to shut down the internet.
The legislation, which would grant US President Barack Obama powers to seize control of and even shut down the internet, would soon be reintroduced to a senate committee according to Wired.com. The bill was initially introduced last year but expired with a new Congress.
Senator Susan Collins, a co-sponsor of the bill titled "Protecting Cyberspace as a national asset", said that unlike in Egypt, where the government was using its powers to quell dissent by shutting down the internet, it would not.
"My legislation would provide a mechanism for the government to work with the private sector in the event of a true cyber emergency," Collins said in an emailed statement to Wired. "It would give our nation the best tools available to swiftly respond to a significant threat".
But those who opposed the initiative argue the bill "would give the president the authority to track critical cyber-infrastructure lists" and to 'switch off' the Internet without any judicial review. Something the world is now witnessing in Egypt.
The proposed legislation, introduced into the US Senate by independent senator Joe Lieberman, who is chairman of the US Homeland Security committee, seeks to grant the president broad emergency powers over the internet in times of national emergency.
In 2010, Senator Lieberman argued the bill was necessary to "preserve those networks and assets and our country and protect our people".
He said that, for all its allure, the internet could also be a "dangerous place with electronic pipelines that run directly into everything from our personal bank accounts to key infrastructure to government and industrial secrets".
US economic security, national security and public safety were now all at risk from new kinds of enemies, including "cyber warriors, cyber spies, cyber terrorists and cyber criminals".
Although the bill was targeted at protecting the US, many have said it would also affect other nations.
One of Australia's top communications experts, University of Sydney associate professor Bjorn Landfeldt, had previously railed against the idea, saying shutting down the internet would "inflict an enormous damage on the entire world".
He said it would be like giving a single country "the right to poison the atmosphere, or poison the ocean".
Dan Costa from PC Magazine warns that United States citizens need to learn from Egypt's hard-line with Internet services.
"The surprising thing isn't that a corrupt, authoritarian regime would launch this kind of state-sponsored denial off service attack on its own citizens," Costa said. "Nor that it is willing to jeopardize its economy by cutting its business off from the world markets. No, the thing that surprises me is that the U.S. government has plans for its own Internet 'kill switch.'"