Argentine aborigine children die of malnutrition and poor sanitary conditions
Sunday, February 6th 2011 - 08:16 UTC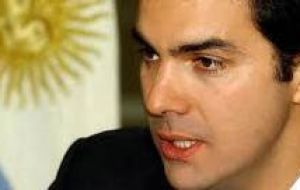 An Argentine incumbent governor from the northern province of Salta admitted in a television interview that at least five children died of malnutrition last year and so far this year another case has been registered. Cases involve mostly the indigenous population.
"Child malnutrition is a latent dramatic situation in the province of Salta" said Governor Jose Manuel Urtubey, although he explained conditions had improved compared to three years ago when "over thirty children died of hunger or malnutrition annually".
The latest claims of children's deaths were revealed by a non government organization, NGO, and rapidly hit the press headlines with the support from medical staff and relatives. They included the case of an 18 month toddler and a three year girl whose deaths were diagnosed as 'infections', however a third case involving another 18 month toddler revealed the truth: "sceptic shock caused by malnutrition".
The Salta press and later the Buenos Aires media reported testimonies from the father of the dead toddler who crudely said that "when I returned from the woods my children were asking for food but I had nothing to give them. There are some days when we manage to have a meal and days when we don't. When Leandro died, on that day we had had nothing to eat".
Following the uproar and that of the three year old girl who was repeatedly sent back from hospital on five occasions Salta sanitary authorities reacted and according to some parents "four children in serious malnutrition condition were accepted in hospital and taken care by a nutritionist and nurses".
Salta to the north of Argentina and next to Bolivia has a 1.2 million population with a significant number of indigenous communities much exposed to mal-nutrition, diseases and abandonment. Tourism and agriculture are Salta's main industries and per capita income is half the national average.
"We have control over 100.000 children in those communities, but the latest situation indicates that our efforts are insufficient and there must be more vulnerable population which has no access to aid or support mechanisms", admitted Urtubey.
The situation becomes worse in summer months when schools shut down and children are deprived of at least a hot meal a day provided by the kitchen school. This added to the increase in food prices plus the fact that kitchen schools in indigenous communities are not granted more than the equivalent of 250 US dollars per month. The summer heat and unreliable water sources have turned child diarrhoea and vomits endemic.