Chile hikes rates but faces dilemma of imbalances and Peso appreciation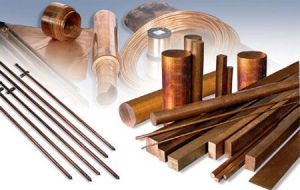 The Central Bank of Chile (CBC) hiked interest rates by 25bps to 3.5% on Thursday night targeting growing economic imbalances and the threat of higher inflation, reports Capital Economics latest update.
The decision was in line with the consensus forecast but having paused last month to support its programme of FX purchases, it was expected the CBC to keep rates on hold again this month due to the extension of the currency measure.
In its hawkish statement the CBC Board points out that the Chilean economy has continued on a 'positive trend', inflation pressures are building and that monetary policy needs to be tightened further over the coming months.
The Chilean economy has been growing sustainedly with December's IMACEC activity data suggesting GDP was up by 5.2% last year and with copper prices still hovering around the USD 10,000/mt mark, GDP looks set to expand by a further 5.5% this year.
But high copper prices have caused the peso to appreciate sharply which has squeezed the competitiveness of exporters. At the same time, domestic demand has been booming and imports, particularly of consumer goods, have risen. So even though copper prices have touched record highs, the current account has moved into deficit.
Furthermore the outlook for inflation is deteriorating. Admittedly, the annual CPI rate slowed to 2.7% in January (from 3.0% in December). But higher food and energy prices look set to drive inflation higher in the near term, while the strength of domestic demand suggests that some core price pressures will begin to build later this year. Capital Economics expect the CPI rate to average 3.5% both this year and next.
This would suggest monetary policy is set to be tightened further, but aggressive rate hikes would attract 'hot money' and add to the upward pressure on the Chilean peso.
Capital Economics expects further rate hike but more gradual than the 5.5% market expects. Rates are seen rising to 5% by year-end with further tightening likely to come via bank reserve requirements and capital ratios. Regarding the strong appreciation of the Peso, it appears that under pressure from exporters, the CBC will not tolerate much appreciation beyond the 465/$ mark.
Some analysts expect copper prices to begin to fall later this year which will relieve some of the pressure on the Peso. But in the meantime, policymakers seem to have three options. First, with rates set to rise further the volume of foreign currency purchases may be stepped up from the current pace of 50 million USD per day to something like 100 million per day. Second, there could be some tariff reductions on imports of primary and intermediate goods to help exporters rebuild their margins and accommodate a stronger peso.
And the final option is capital inflow controls. In a bid to remain ultra market friendly, Chilean policymakers have repeatedly expressed scepticism over the effectiveness of such measures and have acted in a most orthodox way.
But if copper prices do not fall back later this year, or even rise further, then they may be forced to take stronger action, concludes the report.