European MPs warn about "a flood of meat imports" from Mercosur
Friday, February 18th 2011 - 05:23 UTC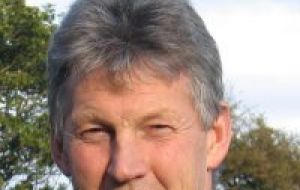 Members from the European Parliament representing rural constituencies have come out strongly against a possible trade deal between Europe and Mercosur arguing that an influx of meat imports could have a devastating impact on the EU beef industry.
"There are deep concerns in the farming community that a trade deal with Mercosur, which allows cheap imports to flood in from South America, may have a devastating impact on the beef industry in Scotland and the European Union", said George Lyon, Liberal Democrat MEP for Scotland.
MPE Lyon was quoted after meeting with the European Trade Commissioner, Karel De Gucht to discuss the progress of a possible trade deal between EU and Mercosur.
Commissioner De Gucht recently back from a visit to Mercosur members Paraguay and Uruguay, revealed at the meeting that he hopes to place a formal offer of trade on the table in the next few weeks. Such an offer would include major concessions which would allow exports of beef, pork and other meats into the EU market.
"There is real momentum behind the negotiations to open up EU markets to imports of meat from South American countries", said De Gucht.
However MEP anticipated that "the size and scale of the access for meat exports from Brazil and Argentina are to be drawn up by the European Agriculture Commissioner, Dacian Ciolos".
He added it was vital that the Trade Commissioner "understands the impact a trade deal would have on beef producers in Scotland" and in Europe.
"There interests must be taken into account before any final decisions are taken", underlined Lyon a former president of the National Farmers' Union Scotland.
"I will be seeking an urgent meeting with the Commissioner to emphasise how important the beef and livestock sector are to Scotland. I will seek a cast iron guarantee that Scottish producers will not be sacrificed in the rush to secure a trade deal" underlined MEP Lyon.
The Liberal-Democrat sitting for Scotland in Strasbourg is a member of the Committee on Agriculture and Rural Development, Committee on the Internal Market and Consumer Protection.