Weak dollar, strong peso batters Chilean tourism industry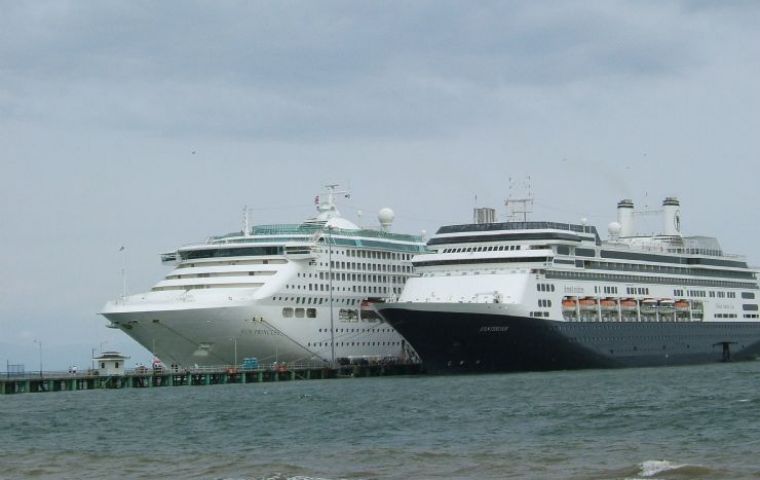 The tourism industry in Chile is going through a very bad moment with a notorious drop in the number of visitors in recent months claim the private sector and local councillors from the city of Viña del Mar, one of the country's main sea resorts.
"With the summer season not over yet, it is estimated that we are suffering a 5% to 10% contraction in activity and revenue compared to the 2010 season", said Gabriel González president of Viña del Mar Chamber of Tourism.
"At this time last year we had a floating population of 110.000, where are they now?"
In support of the statement Viña del Mar councillor and president of the Tourism Committee Rodrigo Kopaitic said that according to official statistics "the number of Argentine crossing the Libertadores pass (under the Andes) this summer is down at least 20% in January, peak of the season, compared to a year ago".
Kopaitic also mentioned that this year the number of cruise vessels calling in Chilean ports has dropped 48% vis-à-vis 2010, "so this means that this year from 62.000 visitors last year we'll have at the most 30.000".
Kopaitic listed oscillations of the US dollar in the local money market as the main culprit arguing that this "inhibits commercial activity and makes us loose competitiveness, plus the fact foreigners still have concerns about an earthquake and tsunamis". He added "we must improve our capacity to react to such situations".
Kopaitic said with simple actions that promote "government-private sector" alliances such as creating at municipal level organizations to promote economic, cultural, productive development and community programs can be a big help but legislation is stalled in Congress.
"We also need a Tourism bill that opens the possibility for the different regions and cities to apply for specific development programs".
Finally he underlined that the cruise industry fall back could easily be reversed if the ruling coalition approves a bill allowing international flagged vessels to open their casinos in Chilean waters.
Last week the Chilean federation of Tourism Enterprises revealed that in 2010 tourism activity expanded 0.5%, well below the historic average.
With a strong Chilean peso and devalued US dollar, foreigners avoided Chile and nationals chose to spend holidays overseas.
"Chile had a minimum 0.5% growth in 2010, from 2.750.000 to 2.754.000 tourists, that is only 14.000 more", said Eugenio Yunis president of the organization.
This compared negatively with the world trend since globally tourism expanded 7% last year and 10% in South America.
However tourism revenue in Chile increased 5% compared to 2009.
"These are delicate projections, both for Argentines (main source of Chilean tourism) and for Chileans, that have shown a non systematic performance, they are not contracting packages but rather travelling independently", warned Yunis.
Last June, July, August when tourism in Chile begun to pick up following the February earthquake and tsunami shock, Brazil, Argentina, US and Europe provided the greatest increase in visitors' numbers.