Brazilian auto production increased 18.7% in February from January
Saturday, March 5th 2011 - 07:14 UTC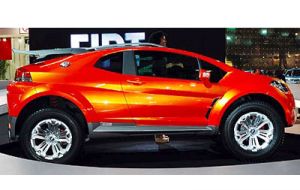 Automobile production in Brazil rose 18.7% in February from January, setting a record for the month, as exports surged on the back of increased global demand for automobiles, industry data showed on Friday.
Carmakers in Latin America's largest economy produced 310,700 new cars and trucks last month, 24% more than the same month of 2010, national automakers' association Anfavea said.
Sales rose 12% to 274,200 units on a sequential basis, while exports drove production higher after jumping 16.6% to the equivalent of 1.1 billion USD, Anfavea said.
The data adds to evidence that Brazil's fastest economic expansion in 24 years is losing momentum in an uneven manner. While production of some manufactured goods are suffering in the wake of a strong currency and tighter credit, car dealerships are stepping up discounts to lure new buyers.
Exports surged 20.4% in January as measured by volume to 64,564 units. On a year-on-year basis, exports by volume rose 21.5%.
Brazil is a key market for the world's biggest automakers, including Italy's Fiat; Germany's Volkswagen; and US-based General Motors and Ford Motor Co).
Fiat was Brazil's best-selling brand in February, with registrations totalling 60,737 vehicles. That represented a 30% gain from January. Volkswagen sold 54,608 units last month, followed by GM's 46,329 units and Ford's 23,646 cars.
Sales of imported vehicles rose 7.6% and jumped 53% from February 2010, according to Anfavea.