EC tries to downplay impact for farmers of an EU/Mercosur trade agreement
Wednesday, March 9th 2011 - 04:40 UTC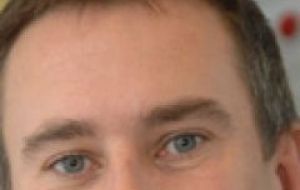 A trade agreement with Mercosur should not have to destroy the European beef industry, said on Tuesday a spokesperson for the European Community who added that such fears are 'exaggerated'.
"It is exaggerated to say that a free trade agreement with Mercosur would destroy the European beef industry", said John Clancy, trade spokesperson who also rejected the idea of banning the import of those products that do not abide by EU rulings.
On Monday the European Parliament passed a highly critical report on EU/Mercosur negotiations arguing that they may imply "farming concessions damaging to European agriculture".
The Euro chamber called on the EC to stop making concessions to countries outside of the EU "at the behest of European agriculture" and even mentioned the possibility of stopping discussions involving trade agreements with Mercosur until they know what "the real impact of such accords will be on the EU agrarian sector".
A few days before the beginning of a new round of negotiations with Mercosur, in Brussels, European cattle breeders have stepped up their protests with dreadful forecasts if a trade agreement is finally reached, including beef which is one of the main and most efficient export products from the South American block.
Although admitting that some of the environmental and animal well being standards in the EU are higher than those of Mercosur, Clancy said that "instead of banning entirely imports from regions with different regulations, we should increase the information about those differences to the consumers".
"The Common Agriculture Policy is there precisely to support European farmers and cover their higher costs, and because they also have the strictest of regulations in many fields", added Clancy.
Re-launched in May 2010 the current of EU/Mercosur negotiations are scheduled for a round of talks next March 14/18 in Brussels. At this stage "no definitively or formally concluded offers will be presented", said an EC source.
Brussels will be followed by a second round in Asuncion, Paraguay, May 2 to 6.
The French Minister of Agriculture Bruno Le Maire and farmers organizations have been the most vocal in their rejection to trade talks with Mercosur.
"If we want to reach a balanced trade agreement between the EU and Mercosur, this under no circumstances should be done sacrificing European farmers. It must be done on the basis of a strict reciprocity in the rules applied on each side", underlined French minister Le Maire.
This week protesting farmers occupied the European Commission office in Dublin to underline their point which had a great media display.
Accusing the EU of a 'sell-out' opening the door 'to cheap beef imports from Mercosur', Irish farmers with sleeping bags spent overnight at the EC office and hanged a huge poster reading "Stop EU Beef Sell-Out to Brazil".
John Bryan, president of the Irish Farmers' Association (IFA), said a deal at the EU/Mercosur trade negotiations could cost European and Irish farmers 25 billion Euros.
"The demand from Mercosur for a huge increase in imports would destroy the European steak market and severely damage beef prices in Ireland and across European markets," he said. "The EU cannot hand over half of our high value steak market to Mercosur".
Last week in a letter sent to EU Agriculture Commissioner Dacian Ciolos, EU farmers and cooperative representatives Padraig Walshe and Paolo Bruni warned that "if trade is fully liberalised between the two sides, it is estimated to result in losses to the EU beef sector of as much as 25 billion Euros. A deal would also increase price volatility and cause a huge rise in pork, poultry, maize imports to the EU from these countries".