Obama will be accompanied by 120 Secret Service agents in Santiago de Chile
Sunday, March 20th 2011 - 08:04 UTC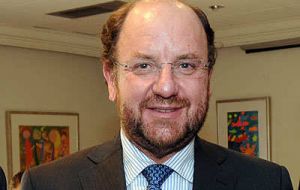 United States Secret Service agents are collaborating with Chilean police to establish security measures for US President Barack Obama when he arrives in Santiago next Monday.
Obama, currently in Brazil will deliver a major address outlining the importance of Latin America to the United States.
The Chilean police department is fine-tuning security details that will include encrypted communication codes, special surveillance and profiling suspects who might undermine security.
Chilean Foreign Minister Alfredo Moreno said Chile and the United States share common interests, such as education, energy and technology, curbing international crime, caring for the shared environment, human rights and democratic governance, economic development and social inclusion.
"We hope to strengthen this partnership between Chile and the U.S., and we are really forward-looking, taking into account the new realities that we have in our region," Moreno said in a press release.
Obama and his entourage will be accompanied by 120 Secret Service agents, while Chilean security agents will form one squadron of police shooters. Chile's investigative police will also protect 83 street crossings to help identify possible threats.
Eight security vehicles will also be travelling alongside Obama as a convoy.
The U.S. Embassy in Santiago is also inviting Chileans to welcome Obama through social media such as Twitter or by posting videos on Facebook. (Santiago Times)