Good year for lemons and orange juice, but nor for tangerines and grapefruits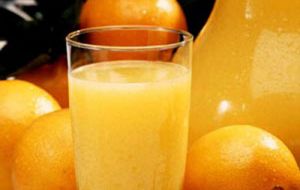 World lemon and orange juice production is set to grow while the crop of tangerines and grapefruits are forecasted to drop according to a citrus trade report from the US Department of Agriculture.
USDA points out that global production of oranges for the 2010/2011 campaign will reach 51.4 million tons, while world trade will move nearly 4 million tons.
Regarding the orange juice industry; the agency proceeds with a global production of 2.2 million tons, representing an increase of 12% over last season.
Exports from Brazil -leading producer of orange juice in the world- will increase by 5% this season, while the US will rise by 8%. These growths, according to the USDA, are mainly due to strong demand in the European Union countries; where demand of modern consumption is more oriented to packaged orange juice than to fresh.
In the EU, the report emphasizes, orange juice is the most popular beverage in the general segment of juices and soft drinks.
As for the forecast for tangerines, it says the global production is expected at 20.3 million tons, 14% lower than the previous season, which is explained by the declines in China and South Korea volumes.
The marketing of tangerines, meanwhile, will rise to 2.1 million tons, up 3% from last season, and E.U. exports will increase due to the greater amount of fruit and strong demand in Russia.
In addition, U.S. production will also remain rise driven by the firm demand in the domestic market and the advance of foreign markets, with Canada and Japan at the head. For the USDA, tangerine varieties are easier to peel than other citrus and are better suited to modern habits of consumption.
Regarding to the evolution during the grapefruit production, the agency said that global production will be 5.2 million tons, 5% lower than last season due to lower harvest in China. World trade during the 2010/2011 campaign is estimated at 865,000 tons, driven by a strong demand for this citrus in the E.U., Japan and Russia.
On the prospects for the cultivation and trade of lemon, the USDA says that world production will be of 6.3 million tons, 7% up on the previous season, with Argentina and the U.S. as main countries.