Foreign direct investment in Uruguay recovers in 2010: up 28% from 2009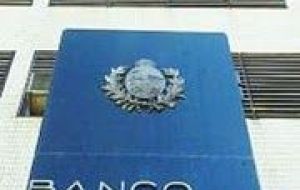 Foreign direct investment in Uruguay reached 1.6 billion US dollars in 2010, up 28% from 2009, according to the fourth quarter Balance of Payments report released this week by the country's Central bank.
According to the bank report these figures indicate that foreign direct investment in 2010 recovered from the 2009 slump when the global recession. The increase in investment was mostly from profits reinvestment given the good performance of the Uruguayan economy last year.
The Central bank report indicates that the Uruguayan private sector received financial resources equivalent to 684 million USD while banks had a negative contribution of 929 million USD, compared to the 545 million USD transferred overseas in 2009.
At government level the net outflow of capital reached 743 million USD, contrary to what happened in 2008 and 2009, when the financial accounts had a positive result. The outflow was mainly attributed to the cancelling of a 300 million USD loan with the Inter American Development bank.
The capital account thus suffered a deficit of 59 million USD which adds to the negative result from the current account position, 160 million USD. In other words the Uruguayan central bank lost reserve assets equivalent to 361 million USD or 0.9% of GDP during 2010.