Uruguay's fiscal deficit up in February equivalent to 1.4% of GDP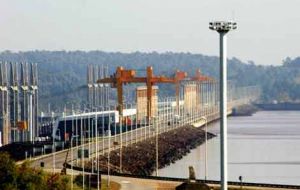 Uruguay's fiscal deficit in February increased GDP 0.3 percentage points over the previous month and reached 1.4% of GDP according to the Economy Ministry. In nominal terms the overall public sector deficit (including regional governments and the National Insurance bank) was 453 million US dollars, 20% higher than in January.
According to the release the increase is attributed to a fall in non financial revenue plus an increase in public debt service and higher primary disbursements from the central government and social security (includes the pensions' black hole).
Public sector non financial revenue represented 28.8% of GDP, a 0.3% drop compared to the previous month. A major factor was lower primary revenue from government owned companies which dropped from 1.9% GDP to 1.7% GDP in February because of increases in electricity generation.
Regarding current expenditure from the central government and social security (which does not include interest payments or investments) increased 0.1 percentage point reaching 24% of GDP. This was mainly because of greater transfers and non staff payments.
Investments on the other hand contracted 0.3% from 3.7% of GDP to 3.4% mainly because of a drop in oil and fuel reserves (government controlled). Another factor was an increase in public debt interest payments equivalent to 0.2 percentage points. This responds to interests on the issuing of mid and long debt from the central government, 89% of which central bank instruments plus the fact interest payments were anticipated.
During February all government owned companies showed lower results than in January with the exception of the oil and gas monopoly ANCAP and the ports and harbours administration.