Falklands names Islander new Mineral Resources Director, beginning 2012
Monday, April 11th 2011 - 13:23 UTC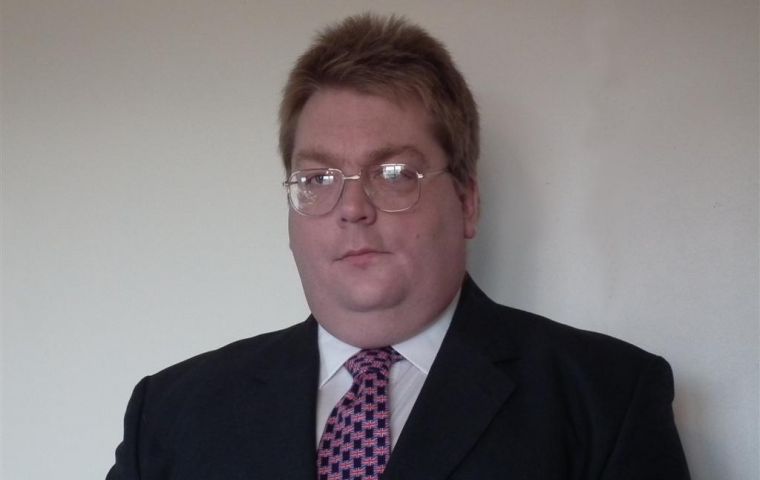 The Falkland Islands has nominated an Islander as new Director of Mineral Resources who will be taking over from Phyl Rendell when she retires as the end of the year, announced the government of the Islands.
A consultant and former member of the Falklands' elected Legislative Council Stephen Luxton starts in September as Deputy Director to get acquainted with the job, and takes over January 2012.
Mr. Luxton was offered the post following interviews conducted by the Falklands' government.
The familiarization process working alongside Mrs Rendell for a few months is to ensure a smooth transition during this crucial time for oil exploration in the Falklands.
Mr Luxton has accumulated significant knowledge of oil development both as a previous Chair of the FIG Mineral Resources Committee and more recently as a consultant. He will be resigning his consultancy roles.
Chief Executive Tim Thorogood says that Stephen underwent a rigorous selection process and demonstrated to the appointments panel that he had the experience, knowledge and skills to undertake this key role within FIG.
"I am particularly pleased to be able to appoint a Falkland Islander who has already gained significant knowledge of oil exploration", said Mr. Thorogood.
Stephen Luxton says he is delighted to be offered this position within the Mineral Resources Department at such an exciting time for Falkland Islands offshore exploration.
"I look forward to tackling the many challenges that will lie ahead in the next few years" for the Falklands' oil industry.
The Falklands are currently in their second oil exploration round launched in February 2010 and several wells have been drilled, with sufficient promising results in some of them for the companies involved to have expanded their original surveying and exploration operations.