Google invests in the world's largest wind farm in the state of Oregon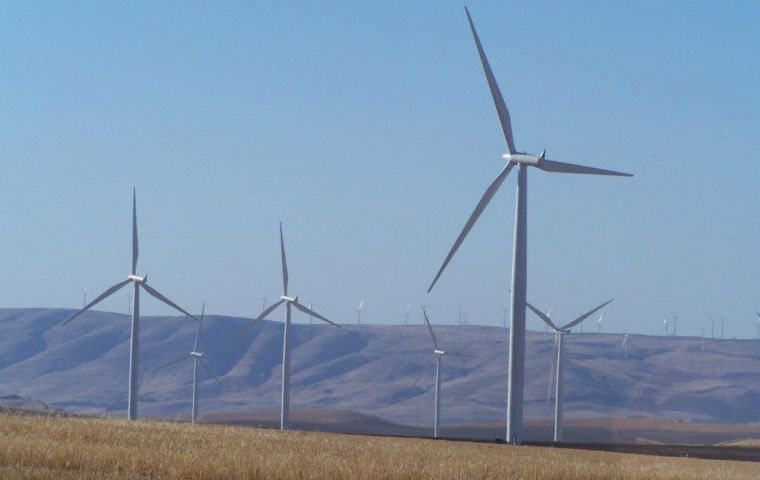 Google Inc. said announced this week that together with two Japanese partners they will pay General Electric Co. about 500 million US dollars for a majority equity stake in the world's largest wind farm, under construction in Oregon.
The 2 billion US dollars Shepherds Flat project, near Arlington, Ore., is due to be completed next year. It will stretch over 77 square kilometres of north-central Oregon and generate enough energy for 235,000 U.S. homes. The site's developer is Caithness Energy and should be operational by 2012.
Measured by its 845-megawatts of capacity, the site is the world's largest wind farm, Google and GE said.
GE said the collaboration was part of its strategy of drawing private investment to the U.S. wind market. GE and Google are partnering with the U.S. unit of Japan's Sumitomo Corp. and a unit of Itochu Corp.
Google, Itochu and Sumitomo will together own 56% of the total project, reducing GE's equity stake to 34%. Caithness will own the balance, GE Energy Financial Services spokesman Andy Katell said.
The site will eventually use GE 338 turbines and will provide electricity to southern California Edison, a unit of Edison International. Google said its investment totalled about 100 million USD.
"The project is particularly attractive since it incorporates a system of advanced turbines and at the same generates clean and renewable energy", said Rick Needham responsible for Google "green operations".
Google has invested 350 million US dollars in renewable energy projects including a solar energy farm, the largest in the world under construction in California.
Japan's Itochu manages or is developing 15 energy plants in the US, while Sumitomo has two wind farms in Japan, one in China and has a third in the US together with GE.