Argentina industrial production up 8.8% in March over a year ago, says Indec
Thursday, April 21st 2011 - 06:50 UTC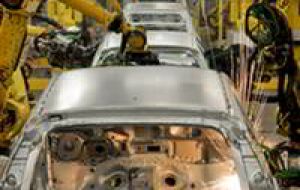 Argentina's industrial production expanded strongly in March over a year ago, 8.8%, as the consumer boom continues to fuel demand for everything from cars to home appliances. However monthly output slowed to a standstill and was unchanged from February, according to the national statistics institute, Indec release on Wednesday.
Soaring demand for cars and other vehicles has given the manufacturing sector a major boost. Vehicle production accounts for about 30% of total industrial output, according to the Argentine Automobile Manufacturers Association, or Adefa.
Earlier in the week Mercopress published a report from think tank Orlando J. Ferreres & Asociados, OJF, which stated that industrial production in March jumped 9.2% on the year, led by steep gains in machinery and equipment, food and base-metals production.
Car makers have led the charge, helping to fuel a 22% year-on-year gain in machinery and equipment production during the first quarter, OJF said. In March, car makers produced 70,487 vehicles, up 34% on the year, according to car manufacturer chamber Adefa. March exports surged 55% to 38,994, with over 80% of those shipments going to neighboring Brazil.
Despite the strong figures, manufacturers face challenges, including capacity constraints and energy supply problems.
Recent oil worker strikes in Santa Cruz province and in the north of the country could affect energy output even before the customary winter cuts, OJF said. Argentine officials frequently cut off natural gas supplies for industrial use during extremely cold weather to ensure sufficient supply for residential heating.
In addition, investment is needed to expand capacity to increase production and make up for imports, which have been blocked by the government, OJF said.
The government of President Cristina Fernandez has placed a host of barriers on imports as part of its strategy of fueling import substitution and stimulating local manufacturing. Rising industrial production has played a key role in fueling growth, and gross domestic product is expanding at a blistering pace.