Where's the new blood? Cuban reforms to be implemented by the old guard
Thursday, April 21st 2011 - 06:59 UTC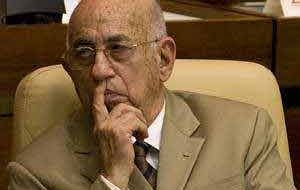 Cuba's Communist Party selected President Raúl Castro and hard-liners from the old guard to steer wide-ranging reforms of the island's crumbling economy. As expected, Raúl Castro, 79, was chosen at a four-day party congress to replace his older brother Fidel Castro as first secretary of the ruling party's Central Committee.
Fidel Castro, now 84, quit all his leadership posts when he fell ill in 2006. He attended the final day of the congress.
But the appointment of First Vice President Jose Machado Ventura, 80, as second secretary signalled that Cuba's aging leadership was not yet ready for new blood at the top of one of the world's last communist states. He is viewed as a hard-line communist ideologue.
Several other party leaders retained are in their 70s, veterans of the Cuban revolution and the one-party communist system it subsequently installed.
Raul Castro has described Cuba's Soviet-style economy, hamstrung by heavy state bureaucracy and battered by hurricanes and the global financial crisis in recent years, as teetering on the abyss and badly in need of reform. But he reiterated his intent was to save Cuba's socialist system, not abandon it.
"I assume my last job with the firm conviction and commitment ... to defend, preserve and continue perfecting socialism, and never permit the return of the capitalist regime," he said to applause from 1,000 congress delegates.
The two aging communists, Castro and Machado Ventura, will preside over the island's biggest economic changes in years, which were approved on Monday at the party's first congress since 1997.
The package of more than 300 reforms aims to reduce spending by the debt-ridden government, cut subsidies, give more autonomy to state enterprises and encourage more foreign investment in a general overhaul of the system. But central planning will remain.
In two of the bigger issues for average Cubans, the food ration all have received since 1963 will be phased out for those who do not need it and the buying and selling of homes will be permitted for the first time in many years, although likely with restrictions.