Paraguay has over a million hectares planted with corn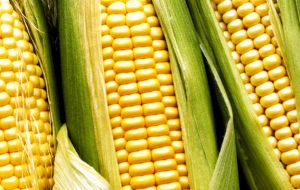 Paraguay is experiencing a boom in corn with an area planted of over a million hectares compared to 600.000 hectares a year ago, according to the country's Soybean Farmers' Association president agronomist Francisco Regis Mereles.
"The international price, 240 US dollars a ton, the farmers' enthusiasm with good weather and good money and forcing soil rotation has boosted the area planted with corn which could reach profit yields very similar to soybeans", said Regis Mereles.
"This means we can estimate that over a million hectares have been planted with corn, quite more than last year".
So far rain has been abundant and at the right moment, "we only have to pray and wish that frosts are not intense when the corncobs are in maturing process" said Regies Mereles who blames too much rain for having delayed harvesting soybeans and preparing the soil for corn.
Meantime this week Paraguay's Chamber of cereals and oilseed exporters is expected to release primary data on the 2010/11 soybean crop.
Initial estimates put the area planted with the oilseed at 2.85 million hectares with an average yield ranging from 2.9 to 3.1 tons per hectare.
Paraguay expects a crop of 8.4 million tons of soybeans this year. The country is among the world's leading exporters of soybeans.